Devo Magix: A Sa for Protection
This is an awesome post on how to make a Sa, a Middle Kingdom protection amulet. Check it out!
The Twisted Rope
The Sa was a commonly used amulet in the Middle Kingdom of ancient Egypt and literally represented "protection". We're not entirely sure what the Sa was exactly- some people think it was a life-preserver of sorts, others think that it was a rolled up herdsman's shelter (Wilkinson, Reading Egyptian Art, 197). Regardless of what the Sa actually was, it became a symbol used largely for protective purposes- and that protection could range from childbirth to traveling and was often held by deities such as Tawaret and Bes.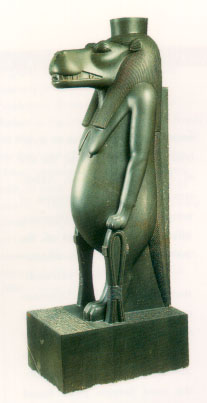 For this project, we're going to create a Sa out of fabric that you can use to protect yourself, your family, or whatever you want. The supplies you'll need are:
Scissors
Fabric (I chose red)
Cordage or yarn in whatever color you'd like
Markers (I chose black)
You will want to start by cutting your fabric into a rectangular shape. Make sure that…
View original post 530 more words